We would not recommend that you upgrade your Pixotope machines in the middle of a production or pre-production phase.
When choosing to upgrade, we recommend that you backup your existing Pixotope projects, so that you will be able to go back if you need to.
Upgrading from 2.x
Calibrate syncing
The default Frame matching method has been changed to Timestamp

The default Tracking delay has been changed to 0
For Buffer size frame matching method
The 2 frames minimum buffer size are now added under the hood. This means, that if you previously had a tracking delay, for example, of 2, now subtract 2 frames and set it to 0.
Migrating show files
Old Show files can be used right away and do not need any migration steps.
To carry over show files and machine settings from an old installation you can
Click "Copy folder" at the end of the installation

OR manually copy the files into the Local storage folder of the new installation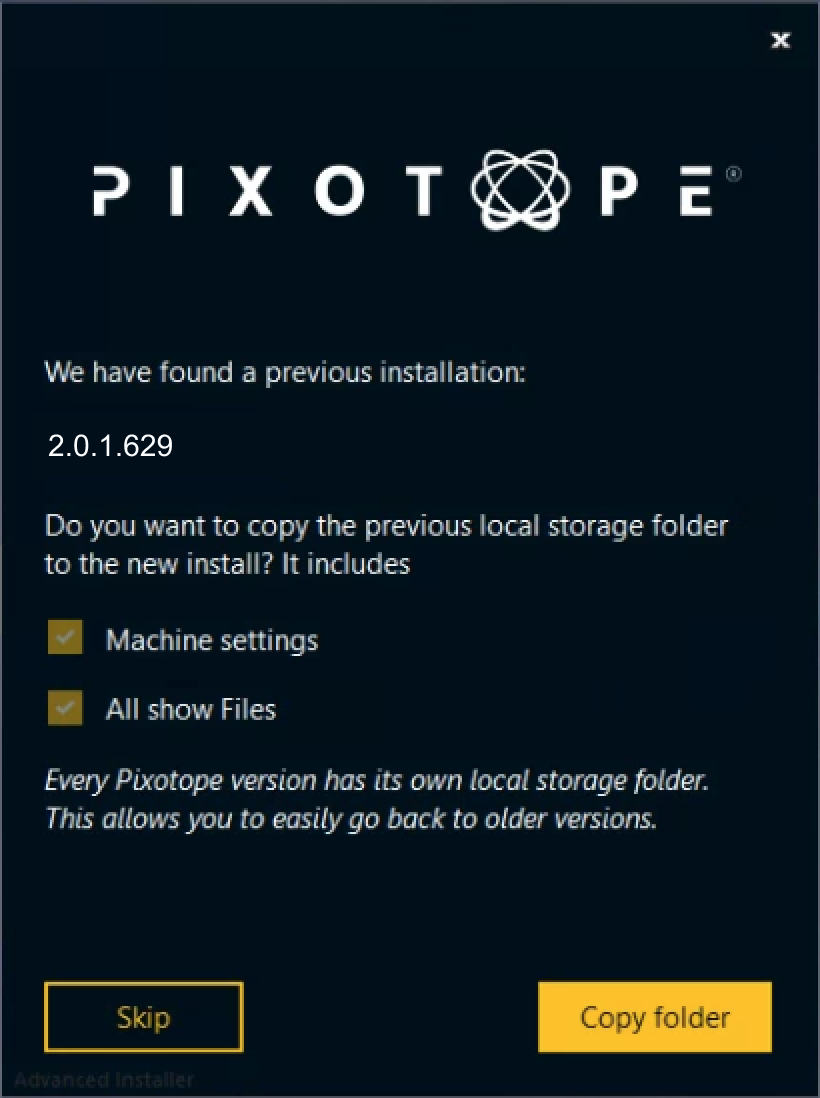 Migrating projects
When opening a project from Unreal or an old Pixotope version:
When prompted in the Editor, click "Update"

This will update your .uproject file

Restart the Editor
Unreal projects can be used in Pixotope right away and do not need any migration steps.